Tocqueville Forum Staff
Director: Richard Boyd, Ph.D.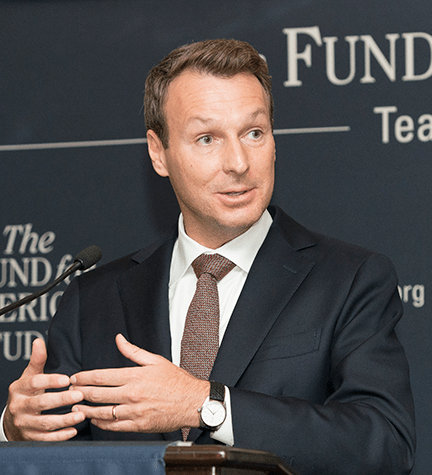 Richard Boyd is Associate Professor of Government and Director of the Tocqueville Forum for Political Understanding at Georgetown University. His research and teaching interests include the intellectual history of liberalism, civil society and pluralism, economic and sociological theory, and the theory and practice of immigration and citizenship policies in the United States.
He is author of Uncivil Society: The Perils of Pluralism and the Making of Modern Liberalism (Lexington/ Rowman & Littlefield, 2004); co-editor of Tocqueville and the Frontiers of Democracy (Cambridge, 2013); and editor of the Cambridge Companion to Democracy in America (Cambridge, 2022).
He has also published more than forty journal articles and book chapters on a variety of thinkers and themes in the intellectual history of liberalism, ranging from studies of English and Scottish thinkers such as Thomas Hobbes, John Locke, David Hume, Adam Smith, Edmund Burke, and J. S. Mill to major thinkers in the French tradition such as Jean-Jacques Rousseau, Alexis de Tocqueville, and Stendhal to contemporary economists and social philosophers such as F. A. Hayek, Frank H. Knight, and Michael Oakeshott.
Before coming to Georgetown in 2007, Boyd taught at the University of Chicago, University of Pennsylvania, University of Wisconsin-Madison, and Deep Springs College. He was named 2014 Outstanding Professor by the Fund for American Studies for his work with the TFAS Summer Institute on Philanthropy and Voluntary Service.