October 2, 2014: Lecture by George Weigel: "Does John Courtney Murray's America Still Exist?" at 6:30pm in Copley Formal Lounge
In his classic work, "We Hold These Truths," John Courtney Murray proposed that the United States was built upon a foundation of ideas, "an ensemble of elementary affirmations" about the good society. George Weigel will explore whether the condition of those ideas still exist in 21st-century America. 
George Weigel is a Catholic theologian and one of America's leading public intellectuals. He is the Distinguished Senior Fellow of the Ethics and Public Policy Center and holds EPPC's William E. Simon Chair in Catholic Studies. 
RSVP requested. Light refreshments will be served. Register for the event online here.
April 3, 2014: Claes Ryn: "The Unleashing of Power: Political Idealism and the Crumbling of American Constitutionalism" at 6:30pm in the Bioethics Research Library.
The traditional American constitutional system of checks-and-balances grew out of a perceived need to contain and disperse power. It is being replaced by a presidential system with far-reaching powers. What happened? And where will this lead? Any more than superficial answer must take account of the effects of a profound moral and cultural transformation of America. Political idealism of a certain kind has played a large role in remaking American government. Understanding that idealism helps explain the decline of constitutionalism and where we might be headed.   
Claes G. Ryn is Professor of Politics at the Catholic University of America, where he was also chairman of his department. He has taught also at Georgetown University, the University of Virginia, and Louisiana State University. His books include Democracy and the Ethical Life, America the Virtuous, A Common Human Ground, and Will, Imagination and Reason. Ryn's most recent major publication is the novel A Desperate Man. In 2000 he gave the Distinguished Foreign Scholar Lectures at Beijing University, and he is Honorary Professor at Beijing Normal University. He is editor of Humanitas and Chairman of the National Humanities Institute.
The lecture will be held at 6:30pm in the Bioethics Research Library at Georgetown University at 102 Healy Hall. 
March 19, 2014: Harvey Mansfield--"Tocqueville on the Foundation of Liberty"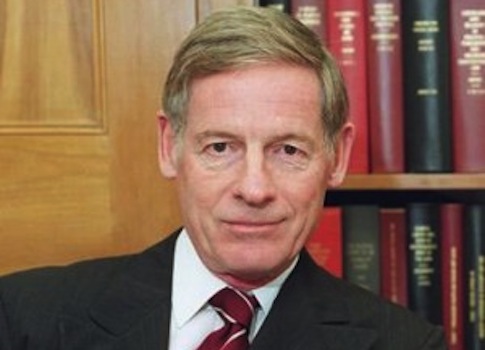 A lecture by Professor Harvey Mansfield on Wednesday March 19th at 6pm in Lohrfink Auditorium on second floor of the Rafik B. Hariri Building, which houses the McDonough School of Business. Harvey C. Mansfield is the William R. Kenan, Jr., Professor of Government at Harvard University. Mansfield's many contributions to the study of political philosophy include translations of Machiavelli and Tocqueville, nine books and extensive scholarship on a broad range of subjects, and commentary on contemporary politics. Register online here.
---
Lecture by Kristine Kalanges on December 5: "No God but the State: Theorizing the Western Assault on Religious Freedom."
On Thursday, December 5th the Tocqueville Forum on the Roots of American Democracy is proud to welcome Professor Kristine Kalanges of Notre Dame Law School for the last lecture of this semester. At 5:30pm in the Mortara Center Conference Room, Professor Kalanges will deliver a lecture entitled: "No God but the State: Theorizing the Western Assault on Religious Freedom." Register for the event here. 
Students reflect on annual Tocqueville Forum Student Fellows Retreat in November
How do you get an education while still in college? And what is the relationship between love, liberty, and the law? From November 15th-17th, sixteen students from the Tocqueville Forum Student Fellows, along with Fr. Stephen Fields, Professor Kevin Doak, and graduate student Joe Hartman, retreated to Shepherd's Spring Retreat Center near Sharpsburg, Maryland to try to answer these questions.
Our discussions ranged from Plato, and the love of learning, to Newman's idea of the university; from the relationship between education and freedom to the problem of sin; from different types of justice to the natural law; from Nietzsche to the Kingdom of God, among many other topics. During intermissions, we played swing-danced and played music; we feasted and we celebrated the Eucharist; we walked through the woods and listened to animal rustlings in the silence; we studied and we schmoozed before November's first fire.
The time held universal appeal: to Claudia Huang, a freshman undergraduate nursing student, it "provided a space to think deeply about ideas and concepts to which I have never really been introduced before. It was also special to spend time away from campus with people who are invested in subjects they are passionate about." To Dominic Lamantia, another freshman, studying mathematics, it was "an excellent experience where the participants could discuss important issues that are often ignored in the classroom. It was formative theologically and philosophically. It is also a great way to get to know some of the many of the brilliant students that we have at Georgetown." To Kafele Kossally, a senior studying Chinese and philosophy, it "meant the chance to spend a weekend with incredibly thoughtful people contemplating those rarely discussed questions which are nevertheless - and perhaps for that reason, incredibly important to contemplate." For the rest of us, it was likewise a profound privilege.